Want to know more in depth what the technical specifications are of the CLX V1000? Below you find all you need to know.
Power: 200 – 1000Watt LED (dimmable).

PPF (PAR): 2000 μmol/s (average value).

Efficiency: 2,3 – 2,6 μmol/J (Full Spectrum).

Spectrum: 380 – 780nm (minimal light pollution).

Power Supply Unit (PSU): 4 kW max.

Input: 380V-430Vac
Efficiency: >97%
THD: 1,8%
Inrush current: 1,5 Amp. Current peak

Warranty: 5 years (30.000 operating hours).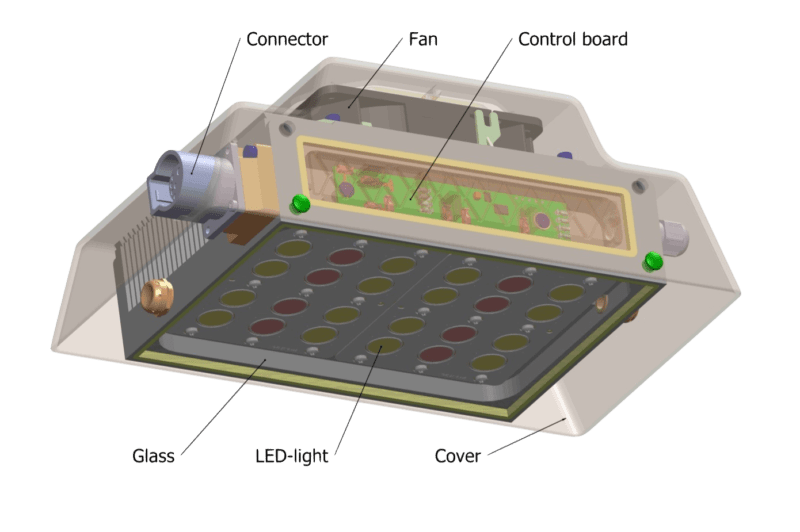 Glass plate: as a shield & as spreading of the light source.

LED Light: 0-1000 Watt (red and white LEDs).

Control board: as control & protection of the lamp.

Fan: for cooling of the lamp & heating and cooling of the crop.

Connector: for plug & play mounting.

Housing: maintenance-free & clear anodised.
Select English subtitles in the settings.